Herne Hill Media is a creative production studio, complete with in-house Art, Creature, Editorial, and Visual Effects Departments.
We collaborate with A-list directors, production teams, and filmmakers to develop projects from conception to completion. We embrace innovative approaches to design and workflows, where the artist is encouraged to run with their ideas and inspiration. We're dedicated to offering a modern and safe working environment, including work-from-home, in-studio, or hybrid options. Embedded in this effort is support for one another in the moments that matter, both inside and outside the workplace.
Design, create and implement high quality photo-real effects for film and television.
Design, create and implement efficient methods, tools and workflows.
Understand and work within the studio/show/pipeline structure.
Work with fellow TDs and Pipeline team to improve FX processes.
Integrate elements into scenes with lighting and shading.
Document current and developing technologies.
Follow creative direction communicated by Supervisors and Production team.
Minimum 3-5 years experience in Film/Television as an FX Artist/TD
Senior level knowledge of Houdini and Maya to develop high quality photo-real dynamic effects; water, fire, smoke, clouds, explosions, etc.
Senior level experience with rigid body dynamics and particle systems
Ability to work around tight deadlines in a fast-paced environment
Knowledge of coding/scripting in current production languages, Python, Hscript, C++
and Mel
Solid understanding of shading and rendering techniques
Strong attention to detail
Strong problem-solving skills
Good communication and organizational skills
Located in the heart of the Liberty Village neighborhood in Toronto, Ontario is Herne Hill's studio. Our state of the art screening room is uniquely designed for remote sessions, while the natural light of the kitchen allows our custom fitted green screen to pop whenever we need. We're spoiled for choice when it comes to lunch or late-night food offerings, and the relaxed, family friendly atmosphere of the neighbourhood permeates the workspace to challenge the grinding mentality and remind us that our work, while sometimes challenging, is ultimately exciting and rewarding.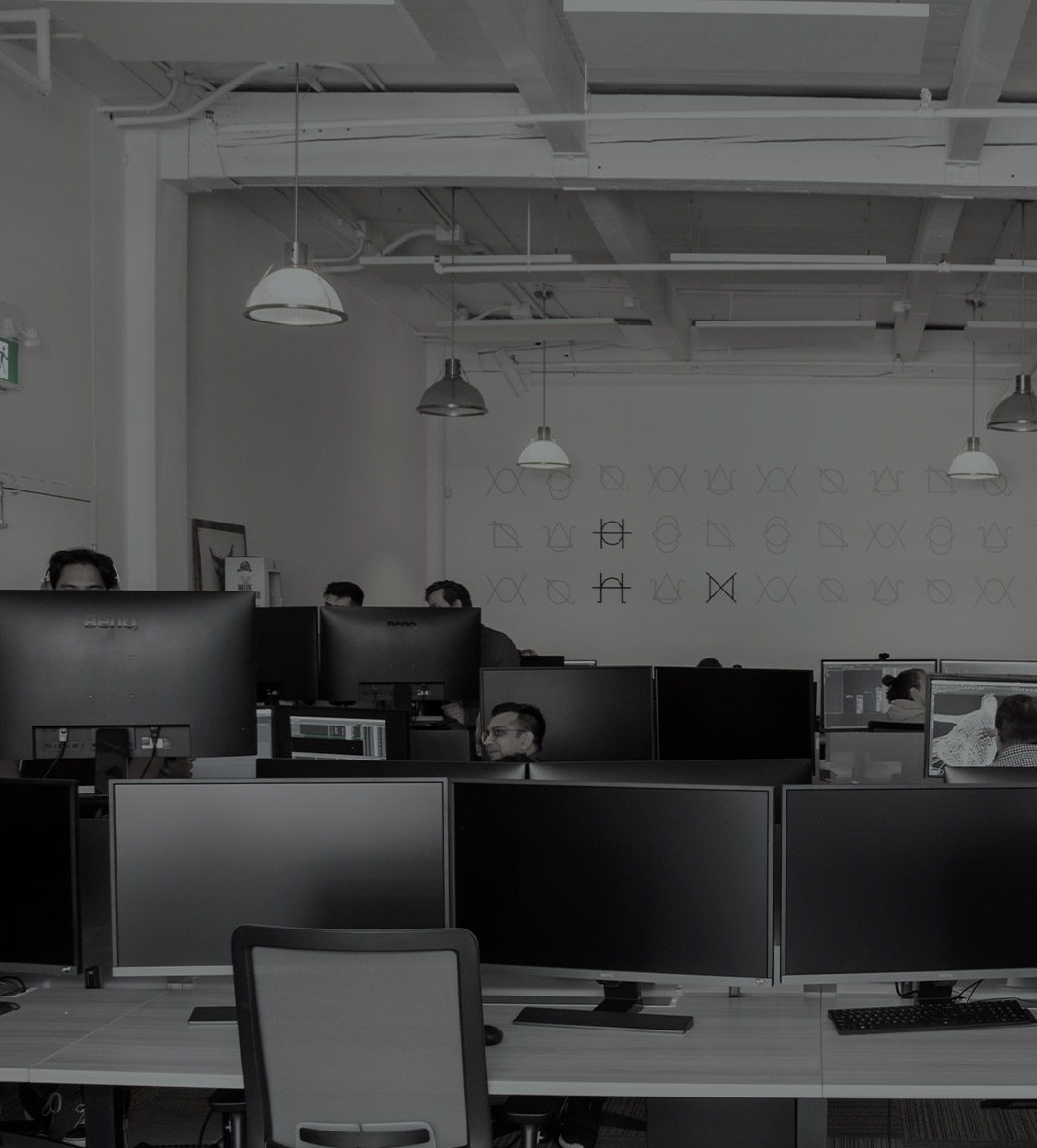 Thank you for your interest in working at Herne Hill Media! Please fill out the form and we'll be in touch with you soon.


Thank you.
We'll get back to you shortly